Injection Molding Automotive Interior and Exterior
Automotive interior and exterior injection molding
Trend
With the advent of electric vehicles and driverless technology and the era of new energy vehicles, lightweight design of automobiles will be an inevitable trend in automotive design, and plastics that turn automotive lightweight design into reality will inevitably be plastic. The large use of plastics in the automotive industry will definitely bring a new historical opportunity to the plastics industry and the automotive injection mold industry.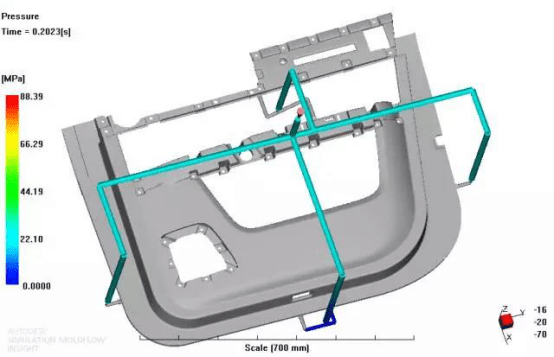 Inner and outer decoration
1. The automotive interior instrument panel assembly mainly includes the main instrument panel assembly, the instrument panel tube beam assembly, and the auxiliary instrument panel assembly.
2. Car side wall trim panel assembly
3. SUV model side wall trim panel assembly
4. Automotive interior door guard assembly
5. Car roof assembly
6. Car front and rear bumper assembly
7. Car back door guard plate assembly
8. Car fender assembly
9. Automotive lighting assembly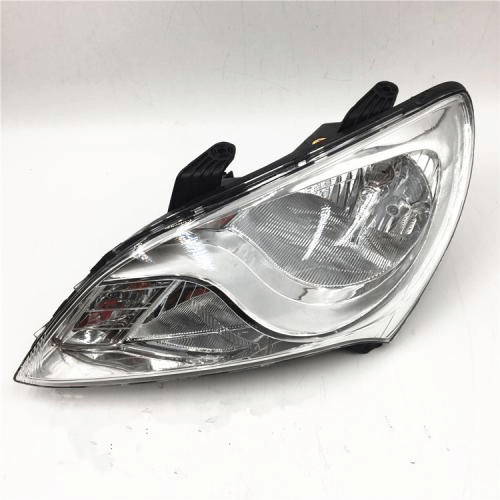 Common materials for interior and exterior decoration
Common materials for interior and exterior of automobiles
Type

Material

Diameter

Form

Fill time

Mold Temperature

bumper

PP+EDMP

Φ10mm

U

6-11S

20˚-40˚

dashboard

PP+EDMP

Φ10mm

U

4-10S

20˚-40˚

PP+GF

Φ11mm

U

5-11S

30˚-50˚

Sub-dashboard/Central channel / side apron / door panel / diversion

PP+EDMP

Φ9mm

U

3-5S

20˚-40˚

fender

PP+EDMP

Φ8mm

U

3-5S

20˚-40˚

Grill / plating strip

PP+EDMP

Φ6mm

U

3-4S

20˚-40˚

ABS/ASA

Φ8mm

U

3-6S

60˚-80˚

 storage box / door post

PP+EDMP

Φ7mm

U

1-3S

20˚-40˚
The ratio of an injection mold to an interior or exterior trim
The rapid development of automobile industry is behind the development of automobile mold industry. In the developed countries of automobile industry, the market share of automobile products has exceeded 60%, and this trend continues to rise.It can be said that injection mold in the car mold proportion of the largest, the importance of self-evident.
Advanced injection molding technology for automotive interiors and exteriors.
Automatic injection molds are not fundamentally different from other injection molds, but they also have many of their own characteristics. Because the added value of automobile injection mold is generally higher, so a lot of advanced technologies (such as sequence valve hot runner control technology, inside parting surface technology, low-pressure injection technology, etc.) have priority in the development and application of automobile injection mold.
1. Sequential valve hot runner control technology (SVG technology)
Sequential valve hot runner control technology (SVG) is a new type of hot runner control technology, which can solve the problem of appearance defect of traditional multi-point synchronous glue feeding by cylinder control. It can effectively avoid defects such as welding mark, air cavitation and other defects of interior and exterior trim, reduce flow length and reduce molding pressure, which plays a great role in interior and exterior trim with strict appearance requirements.
2. Low-pressure double-layer injection mold technology
The so-called low-pressure double-layer injection mold, also referred to as low-pressure injection mold, is a new type of injection mold technology, the traditional rely on manual cladding, negative mold positive mold vacuum adsorption parts, directly once in the mold injection completed. Using this technology to produce products, because the surface has a layer of special soft cloth, no matter decorative, feel, beauty is greatly improved.
 The main principle of low-pressure injection mold is that the injection pressure is low and flows on the cloth. When opening the mold, you should first hang the cloth on the needle of the front mold, close the mold, inject the plastic, and then take the piece.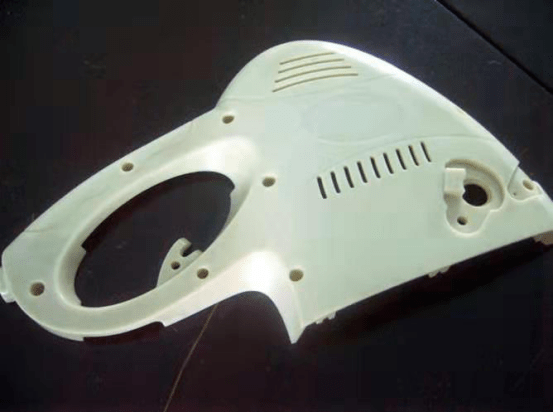 3. Injection molding technology of auto bumper inner parting
In the automobile injection mold, for the automobile bumper product, the mold design usually USES the advanced interior parting technology. Its advantage is that the parting clip is hidden on the non-exterior surface of the bumper, which can not be seen after the assembly of the car, and will not affect the appearance of the product.But this kind of technology in difficulty and structure than outside parting bumper complex, technical risk is also higher, mold cost and mold price will be higher than outside parting bumper a lot, but because of beautiful appearance, is widely used in high-grade cars.
Ejecting mechanism is divided into three levels :(1) ejecting mechanism of the first stage adopts 4 oil cylinders to ejecting 60MM synchronously with the front mode, and 4 retractor as auxiliary mechanism;(2) second stage ejection and then the oil cylinder continues to eject 70MM;(3) for the third stage of ejecting, two small oil cylinders are used for the second ejecting of 30MM, which is convenient for taking parts.In order to ensure that the inclined top moves synchronously with the front die when opening the die, so as to deform the product and release the die. When the ejector mechanism moves synchronously with the front die for 60MM, the front/back die is partially separated, thus protecting the die and ensuring that the product will not be dragged and damaged!injection molding
Work Time :
8:30-18:00(Beijing time)
Fax :
86-7552-3156569
Telephone :
86-7552-3156569(Working time)
Factory Address :
E bulding 220th Reixing industrial Park XingYe Road Wusha ChangAn GuangDong provice China