Injection mold, mold kernel material setting considerations
Injection mold, mold kernel material setting considerations
How to determine the size of mold kernel:
Determination of mold kernel size:
1 hole number: multiple holes of one module, 1*2 holes of one module for the same product, 1+1 holes of two modules for different products
2 Glue inlet style: large or small water inlet
3 lateral concave form: row position or inclined top
4 if Ke
More than a mold cavity, the products have the passage between the small products for at least 15 to 20, 20 to 30 large products, small products have no flow around 10, 15 to 20. The major products when more than one mould cavity, plane parting in the middle as far as possible pumping mouth nearby, parting on all sides, as far as possible the surface line have a try to do the lateral line, port as far as possible on a flat surface, the same product more than a mold cavity, the use is a translation or rotation of the way into the adhesive dot, a single product is bigger, a mold two cavity, separate into two pieces of material to do, to do exactly the same two holes, arranged in this take a spin,pay attention to the strength of the pillow position.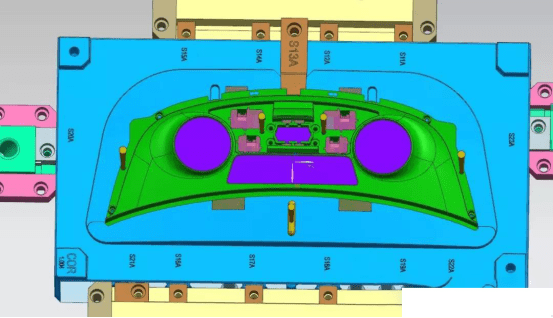 Factors to be considered in the determination of mold kernel size: Injection molding
1. Ranking design
2. Consideration of peripheral size: for general small products, the margin of moulin products is 25 to 30, relatively moderate products are 30 to 40, and large products are more than 50. Water transport diameter priority 8.0 10.0, small products as far as possible around lucky water, from the side of the product 30, partial mold core edge 22 to 23 go 8.0 water transport, screw hit on 4 corners, or 14 go 8 water transport, partial 14 and monkey teeth have relations, screw displacement.
3. The thickness of the sizes: small and medium-sized mold die before 20 to 30, part of the product, the highest will need the depth of the product into consideration of the problem, the depth, the greater the cavities will be a little bit higher, after die parts for small and medium mould, product low add 20 to 40, inclined top, assembly of inclined top surface is to ensure the above 20, as far as possible when has line at the bottom of the line and cavities in the bottom 10 (for Yu Daxing)

How to screw the mold kernel: Injection molding
Screws are divided into two types: downward locking and downward locking, downward locking, M6 offset 8, M8 offset 10, M10 offset 12 and so on, downward locking, M8 countersunk head hole, if it is u-shaped, add 2 offset, also offset 10, if it is circular countersunk head hole. Screw locking teeth are usually 2 or 1.5 times the diameter.
Have any question about injection molding, please don't hesitate to contact me, let's comment it together.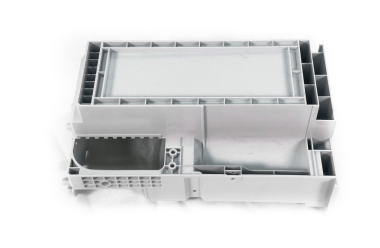 Work Time :
8:30-18:00(Beijing time)
Fax :
86-7552-3156569
Telephone :
86-7552-3156569(Working time)
Factory Address :
E bulding 220th Reixing industrial Park XingYe Road Wusha ChangAn GuangDong provice China