Plastic Mould About Cost of Moulding and Injection Factory
Plastic Mould About Cost of Moulding and Injection Factory
Due to the raw materials of floating is bigger, and peers on the network of vicious price competition, make our every time a product prices can not be very accurately show in front of customers, so we just marked a symbolic price, if you are interested in our products, please send us an RFQ to quote or call us , we will give you a quotation in the first place
[about delivery]
The goods will be sent you when we confirm the way of cooperation and the cooperation is achieved.
We have a person to strictly check the quality of goods, please rest assured to buy.
[about cooperation]
We in line with the production excellence, marketing honest and trustworthy, warm and thoughtful service purpose and assist partners to achieve business achievements so as to achieve their own business spirit, to provide customers with excellent quality and service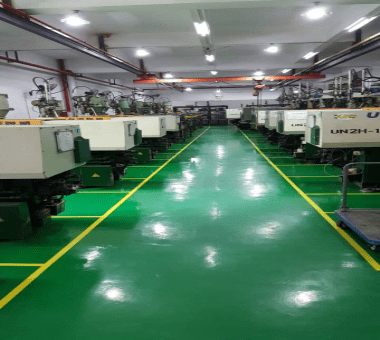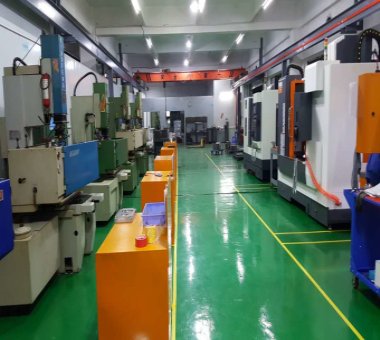 Plastic Mould About Cost of Moulding and Injection Factory
Kayou Mould factory is specializing in producing zinc, aluminum alloy die-casting molding, plastic mold and die casting mould, after processing, such as one-stop operating manufacturer, to undertake a cooling fan, lighting accessories, automobile and motorcycle accessories, and the rotor shell mold, baking tray products, mold, electric tools, electronic appliances, craft gifts, such as metal die casting manufacturing, metal machining. adhere to "professional management, technological innovation, reputation and development, quality of survival, after-sales service Long-term principle, to serve our customers.
With a complete set of advanced equipment, zinc alloy, aluminum alloy die casting machine, CNC processing, from design to mold to product one-stop service. Production a month can reach 20 sets of mold, for the product surface treatment more than 10 years of experience. Have the die casting mold design, manufacturing to product processing, machining process related technical personnel. The post-processing equipment of the product is complete. Low production cost, high efficiency, reasonable product price, good quality, thus won the customer praise. For large output of products, our company can pay the cost of mold, and has the advantage of mold manufacturing.
Our quality goal is: excellent quality, continuous improvement, customer respect, mutual benefit and mutual assistance. With this policy, I am enthusiastic and look forward to serving your company sincerely.
The first step in the design and analysis of plastic products is to make a perfect injection molding tool. This is also a crucial step.
If there are defects or errors in the design of plastic products, it will lead to wasted work or even in vain. Designing for 5 minutes in front of the computer is equivalent to working in the workshop for 5 weeks. Therefore, in order to make a good mold, the analysis and inspection of the plastic parts in the early stage must be 100% strict, and then 100% optimized.
Annual mold manufacturing capacity of about 1000 sets, has many years of export mold manufacturing experience, according to customer requirements using DME, FUTABA and HASCO standard mold manufacturing, mold is mainly exported to Europe, America, Japan, at the same time for the mainland factories in Japan, Germany, the United States, Taiwan and other customers and some domestic enterprises manufacturing mold. Company advanced equipment, strong technology, in the management of the comprehensive implementation of modern production mode and management system, mold design and numerical control processing programming, injection molding process analysis are advanced international software. The company has an independent quality inspection department, full-time engineering technology, quality inspection personnel and equipped with advanced production testing equipment, to ensure that the company's entire manufacturing process from preparing materials to delivery links can be effectively controlled, strictly introduced into the ISO9001 quality system to guide production.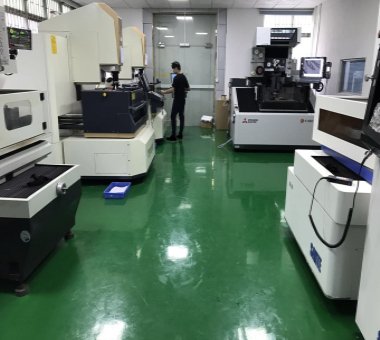 As a mold supplier, we can provide the following services:
1. Design of mold drawings.
2. Design of product drawings.
3. Mold injection molding analysis
4. The part number will be marked on the 2D drawing of the mold for customers to quickly inquire and re-customize the damaged parts.
5. The same or similar parts on the mold will be uniformly dimensioned for interchange.
6. As a supplier of molds, we will meet the needs of our customers in a timely manner.
Plastic mould Plastic mould electronic mould electronic mould auto moldauto mold
Work Time :
8:30-18:00(Beijing time)
Fax :
86-7552-3156569
Telephone :
86-7552-3156569(Working time)
Factory Address :
E bulding 220th Reixing industrial Park XingYe Road Wusha ChangAn GuangDong provice China